The baking outreach is getting serious – as you can see from this brand new logo created by Samuel (a man in our church here in Mexico):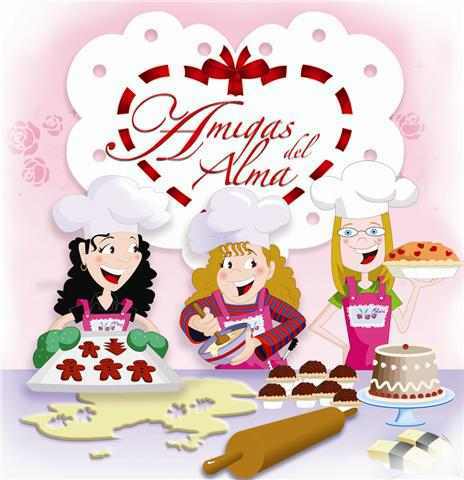 Which one is Shari? You know, don't you. The others are Mayra and Aurora.
Amigas del alma is a common phrase meaning best friends, but of course is also means friends of the soul. We hope that these meanings will become more and more of a reality in weeks ahead.
The plan is to use the logo on calendars, diplomas, aprons, and so on – a little art can go a long way. 🙂
We'd appreciate your prayers as this talented trio continues with their baking bonanza. I believe they're doing something tomorrow – I'm a little out of the loop because I'm still in Puebla enjoying my course. I'll probably be returning tomorrow night, or on Friday (it's a long story).