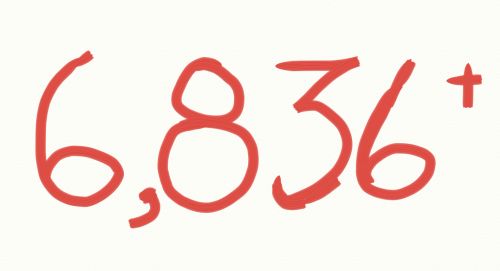 Two years ago I wrote about CBC's article that put
Mexico as one of the top 5 conflict zones in the world
(the other four were Iraq, Afghanistan, Lebanon and Sudan). Sadly, the situation has not changed.
Many people are surprised to hear Mexico talked about as a war zone. But conflicts in the state of Oaxaca, as well as the war with drug cartels, are not news to the people living here. Little by little, the world is taking notice.
The Los Angeles Times recently put up a page summarizing the latest news on the drug war in Mexico. Taking a look at the page, you'll see it's not small news – since the CBC article was published…
6,836 people have died in drug-related deaths (actually, that's only up to November 2008. The number is higher now. And we could also talk about other violence, and kidnappings, not included in this number)
45,000 troops have been deployed
5000 federal police have been deployed
There have been 439 deaths in our state (State of Mexico) alone
Now I don't write this so you'll fear for our safety – that's in God's hands as always. But I do want to let you know what people are thinking about here, and this is a big one.
Everyday the newspapers bring news of violence, executions, government officials suspected of corruption, kidnappings, and a government trying to deal with it all. Just a few days ago I heard another report – that the three most dangerous countries for journalists are – Iraq, India and Mexico!
Of course we believe that there is Good News that can bring people hope and change lives. That should be your prayer for the millions of Mexico (roughly 110,600,000 people live in Mexico now).
But we also need to pray for peace and justice (1Tim 2:1-4). Though fear can drive people to the Lord, the violence can also hinder the progress of the Gospel (humanly speaking!), and people need to hear the Gospel before they can respond (Rom 10:11-17).
So as you remember Mexico in 2009, pray that God would bring peace and justice, and that the Gospel would spread as never before. Mexico needs your prayers – Remember Mexico!
Thanks to ¡Pure Vida! for the link to the LA Times article.