This morning, in honour of Mexican Independence, I posted a Mexican song. I'm going to post one more; this is a hymn that we actually sang this morning (in Spanish of course).
This was written by Juan Nepomuceno de los Santos, a Mexican pastor in the early part of the last century. The song is called Gracias dad a Jesucristo, or Give thanks to Jesus Christ. We actually sing it with a contemporary tune.
This time I'll post the English first. I tried to make an actual singable (though still somewhat literal) translation for this one, while I was watching my kids swim last week.
Give your thanks to our Lord Jesus
For His everlasting love
Raise your praises, saints, together
To our Saviour's throne above!
Here below may all His servants
Sing of Him who died and lives
All who fear Him share the story
Of the freedom that He gives.
In bitter chains my soul had waited
Longing, begging to be free
Jesus heard my voice in mercy
From my prison rescued me!
If the enemy surrounds me
I won't fear what man can do
In the darkest days of failure
Victory He will renew.
He who trusts in our Lord Jesus
Stands victorious in His Name
But he who trusts in human power
Falls in hopelessness and shame.
Lord, Your holy Name we honour
Humble thanks bring to Your throne
By Your grace we'll sing forever
By Your love we're called Your own!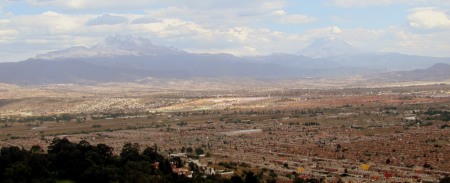 Gracias dad a Jesucristo
Por su sempiterno amor;
Alabadle santos todos,
Él es nuestro Salvador.
Que sus siervos por doquiera
Canten su benignidad;
Los que temen a su nombre
Hablen de su libertad.

En cadenas de amargura
Yo pedí Su protección;
Escuchó mi voz y mi alma
La salvó de la prisión.
Si me asalta el enemigo
Nada tengo que temer;
En la lucha tremebunda
Con Jesús podré vencer.

Quien confía en Jesucristo
La victoria llevará,
Mas si fía en los hombres,
Su esperanza fallará.
Oh Señor, tu santo nombre
Alabamos sin cesar;
Por tu amor incomparable
Gracias te queremos dar.