Today I spent a good part of the day working on my sermon for Sunday. We don't exactly have an office – but I worked in this case in our combination office/storage room/laundry room.
So this photo was taken out of one of the room's windows, which looks out onto our street.
I took this one with my iPod, using the Pro HDR app (thanks for the tip Dennis). It's a fun little app that can make your very lo res pictures a little better. It also has filters – in this case a filter that makes the street kind of look like a miniature model – fun!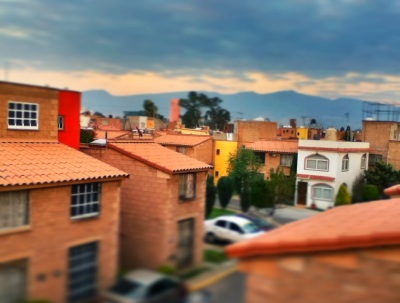 This is part of a project to take (and post) a picture every day for 30 days. Not sure where I'm at – but I'm consistent so far! Click on the photos to see a better version in our photo gallery.