This morning I enjoyed leading our weekly prayer meeting at Sendero de Vida Jesús María. We prayed through Psalm 90, then prayed for tomorrow's wedding, and then for various needs of various people. Friday morning prayer meetings are always such a blessing (excuse the use of the generic word "blessing" – but it fits well…)!
As you can see, the building we meet in can be a tad chilly in the morning.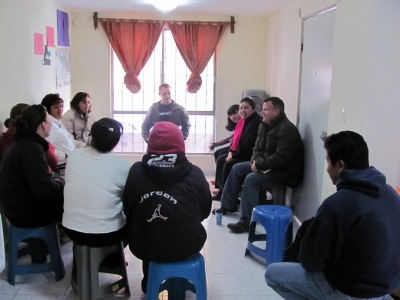 Click the photo to see it in the gallery along with larger resolution versions.
I'm attempting to take a photo every day for 30 days. I guess this means I'm 10% of the way there!