… and coming fast! And along with it come the special activities of Christmas.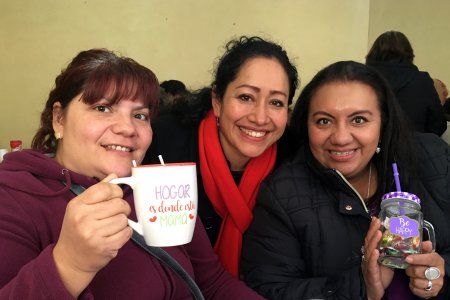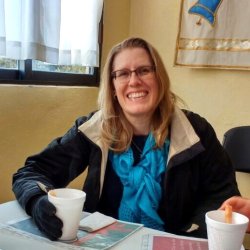 This week Shari went to a special Christmas party at the Path of Life Bible Church in Santa Barbara. The women from the Las Palmas church were invited as well. They enjoyed some special gifts and some ponche to warm them all up! (It's been cold here, although it's a little warmer now. Everyone, I mean everyone, is talking about the weather!)
Also, last week while we were in Pachuca, the church in the community of Jesús María had its first service in the still-in-progress sanctuary! Take a look at some photos and video at Rod's blog – First Service in New Auditorium, JM.
We have been dealing with some health issues in the family. Without going into details, it has made it a tough week. If you've been praying – thanks!
Meanwhile, I'm getting ready for the upcoming services. I'm preaching tomorrow, so I've been thinking about that. And planning some music for the special Christmas service we're having Friday night. This is a great time to meditate more on the incarnation of Jesus Christ. There is so much to learn – and so much wonder!
As a family we've been enjoying Come, Let Us Adore Him, an advent devotional by Paul Tripp. It might be a little late for this year, but I'd recommend it if you're looking for something special for next year!
By the way, on Facebook I've been reposting some of my old Christmas posts. If you haven't seen the series, take a look at Promises of a Messiah, a twelve part series about Bible prophecy and the coming of Jesus.