I'm thankful to be back after a very quick trip to Canada to pick up some needed medication and to visit my parents. In spite of some strange adventures with credit and debit cards, I did what I needed to do and zipped back on a red-eye flight, getting home first thing yesterday morning.
So now it's back to home issues and upcoming ministry elsewhere. I'm getting ready for an upcoming Bible study, which will focus on practical reflections on following the Lord. I'll be teaching on the Church (that is to say, "the Church" is the topic!) on Sunday, and we'll enjoy having Pastor Ismael visit and preach.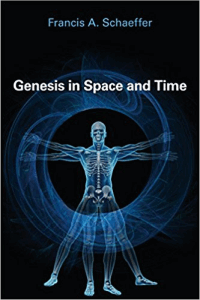 Now that we're done our study of the Gospel of Mark on Sundays, I'm diving back into the book of Genesis for our new preaching series, and I'm amazed all over again at what God has to teach us in this foundational book. Ismael will start the series this Sunday with the first two (revolutionary) verses of the Bible.
While I was in Canada, I picked up an old copy of Genesis in Space and Time by Dr. Francis A. Schaeffer, which is great so far.
Shari continues to work on planning and materials for our children's studies and Sunday school. It's a huge job to get everything organized and to get people involved.
Lots to do! But I just wanted to check in and let you know what's happening.