How to donate to the ministry…
Thanks so much for your interest in our ministry! Donations can be one-time gifts, or you can choose a monthly, quarterly, or yearly pledge. All donors will receive our quarterly newsletter, Notes from the Cottrills.
How are my donations used?
First, donations go to our monthly support level set by our mission (Camino Global (formerly CAM International of Canada)). This amount goes to our regular needs (such as groceries, travel, ministry funds, health insurance, rent).
Once our monthly needs have been met, your donation will go into our Ministry Expense Account. This money also is used for our ministry. It can only be used for ministry expenses that are approved by the mission. This may include things like Bible study materials, ministry supplies, legal paperwork, and travel.
Thanks!
Thanks so much for your gift! It is a huge help to us. To continue, just click on the appropriate link below: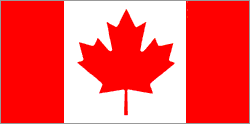 Canadian donors donate here
Not from the US or Canada?
You can still donate to either office. A tax receipt will not be available. You'll probably want to choose a link based on which currency you would like to use. Of course, you may be able to make credit card or PayPal donations using your own currency.