A Visit to Venezuela continued . . .
January 2001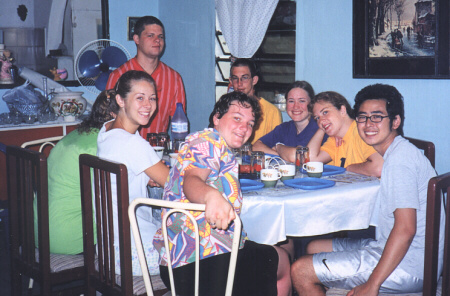 The team was living in a place that used to be a Christian high school. The mud slides damaged one of the buildings, and there's no money to repair it. So, for the time being, the school is closed down.

But, the team was being taken care of! I had excellent food while I was there. The chief staple in Venezuela are arepas, which, in their many variations are doughy breadish dishes made with corn flour. They also serve chicken and beef, deliciously flavoured rice, scrambled eggs for breakfast . . . ok, enough. I'm getting hungry.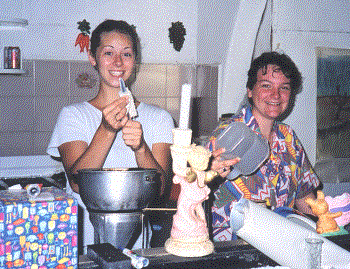 The sisters that the team stayed with cooked these meals for them, and the team helped clean up. This house was their 'home base', although they travelled quite a bit over the last half of their time there. The farthest that they went was only about 2 hours away.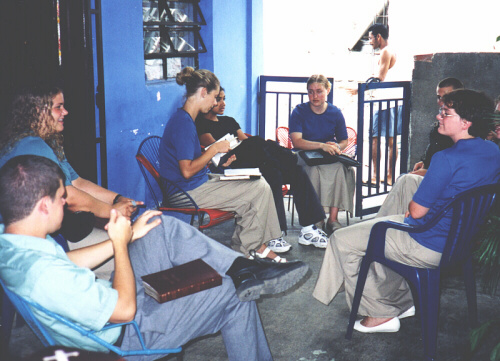 This was where the team did a lot of their practice, their Bible studies and prayer times, and their laundry (by hand). This picture was taken at the front of the house, under the mango tree.

Continue

Return Home
---
This page is ©2001 Jim Cottrill